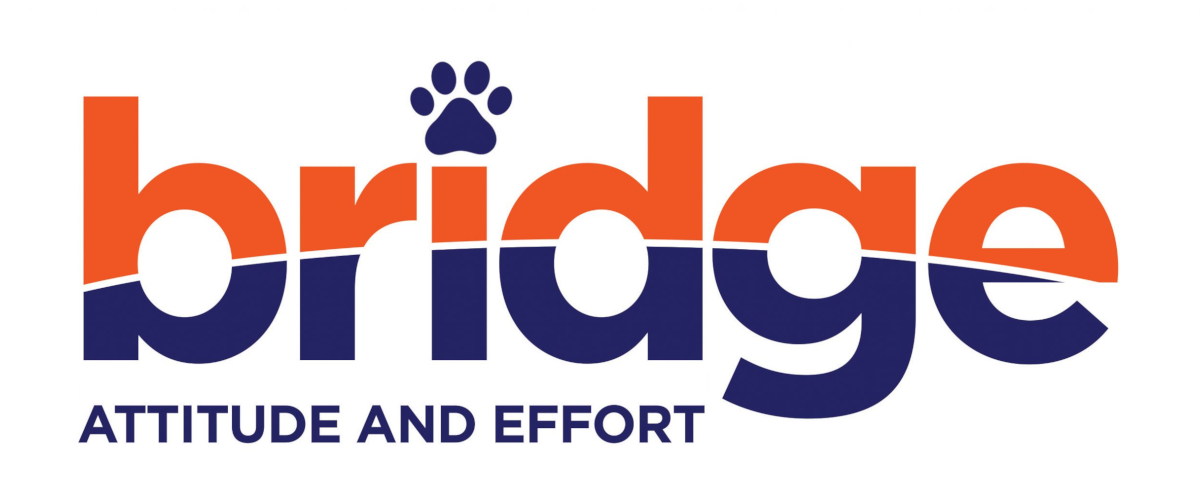 About Bridge
BRIDGE is a transitionary excellence program that fosters a family of engineers and scientists. This program starts the summer before your fall semester as a first-year student.  It is a five-week intensive academic enrichment program held at the UConn Storrs campus, but welcomes students from all UConn campuses. This is a residential program where students will be living in the UConn residential halls. BRIDGE is designed to prepare students who are underrepresented in engineering or STEM workforce for the rigor of the engineering or STEM curriculum at UConn. This program specifically targets four core necessities of support in college - Academics, Professionalism, Social, and Financials. It will also introduce leadership opportunities along with careers in engineering, and helps to familiarize students with the UConn campus and the college experience as a whole. Students accepted to any of UConn's campuses are welcome to join the program held at the Storrs campus.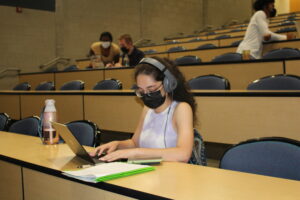 Academically, students will attend classes in Calculus, Physics, Chemistry,        and Computer Science. The BRIDGE program highlights the necessity of            having a strong work ethic and dedication to academics as a student in the          School of Engineering. We go through foundational information that is                  important for the students to go over before the semester rolls around. These      classes are taught by current UConn faculty, staff, and grad students, and            are supported by current undergraduate students that have successfully              taken the course. These classes are NOT for UConn credit. Instead, it offers a low-stakes environment for students to have a trial and error period, learn how to learn, study, and perform in each subject without the fear of it hurting their grades in their first semester.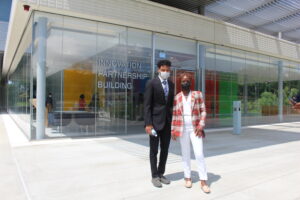 Professionally, students will attend industry tours of the most prominent engineering companies near Connecticut to network with professionals and learn about what career opportunities are available after graduation. Many of these sessions include BRIDGE alumni who have graduated engineering and now work at these companies. These industries include but are not limited to: Raytheon Technologies, Pratt & Whitney, Lockheed Martin, Collins Aerospace, Electric Boat, Medtronic, Unilever, CT Department of Transportation, Google, Stanley Black & Decker, etc. Here's a video showcasing one of these industry tours: CHEMOURS INDUSTRY TOUR.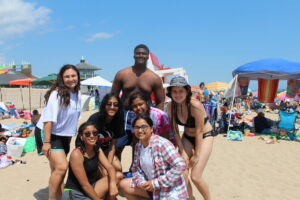 Socially, the students will participate in fun summer and extracurricular              activities throughout the week and on weekends. We recognize that students      will want to have some fun and this is not just a "summer school."  We want        to foster opportunities to create dynamic relationships and ultimately                    friendships that can carry them throughout their undergraduate career and          beyond. Engineering is a hard field to go through alone, the more people we        can introduce our BRIDGE students to in 5 weeks, the better they may feel          when coming to a campus with 30,000+ students. Our BRIDGE students are the first to have a partner or a friend to sit next to in a 700 person lecture.  It removes the anxiety and gives our students a leg up in their academic year. We continue to foster this relationship during the academic year after BRIDGE by enrolling students into a first year programming course to continue to support our students. We do this by holding BRIDGE Tutoring hours, doing mid semester and end of semester one on one check ins, having a mentor mentee program where they are paired with current older BRIDGE students, facilitating weekend trips to New York or other fun events, and supporting through workshops such as how to do a resume or ace that interview etc.
Financially, we make sure to support our students through fellowships to attend our program (reducing the $1995 program fee) as well as scholarships at the end of the program (towards the academic year fee bill). Fellowships are based on need determined through a student's Estimated Family Contribution (EFC) from the FAFSA. These fellowships are given to discount the admission cost to BRIDGE. Additionally, those that show strong effort with great attitude may also be rewarded through scholarships at the graduation ceremony at the end of the program.  On average, the BRIDGE program gives between $50-$60k worth of scholarships at the end of the program for our deserving participants. 
---
Your one-time fee to this program will not only cover the 5 weeks of the summer program, but also the support we provide you for the remaining years of your undergraduate journey. The BRIDGE program fee is $1995.00 USD, which, thanks to the support of generous donors and corporations, we can offer you instead of our Institute's cost of $3500 for each student.
If you enroll in BRIDGE the $1995.00 USD will cover: 
Room & Board at Storrs CT for 5 weeks of the summer program duration

5 Academic Teachers, programmatic staff/faculty, undergrad tutors 

Weekend activities and transportation during program

Industry Tour programming and transportation during program & academic year

Academic material such as textbooks and online platforms during program 

Mentor Mentee programming during academic year including bus trips to NYC/BOSTON

Tutoring services for BRIDGE students during academic year 

One on one coaching and check ins during your first year 

Other needs and incidentals  
This will not need to be paid until AFTER you've received your formal acceptance to the BRIDGE program (end of May/June).  You will be prompted to pay when we send you a confirmation.  
---
*The BRIDGE Program serves invited and contingent students accepted to the University of Connecticut (mostly engineering) that identify as underrepresented, including but not limited to all women, Neurodiverse, LGBTQIA+ and invited Health Care and Physics Majors. 
---
The application for the Summer 2023 BRIDGE program deadline is May 1st, 2023. Please be sure to fill out the ITE - Intent to Enroll form that can be found on your admission portal. A link will be provided here when available.  The BRIDGE 2023 program will be held from Sunday, July 2nd to Saturday, August 5th in its entirety, weekends included. 
---