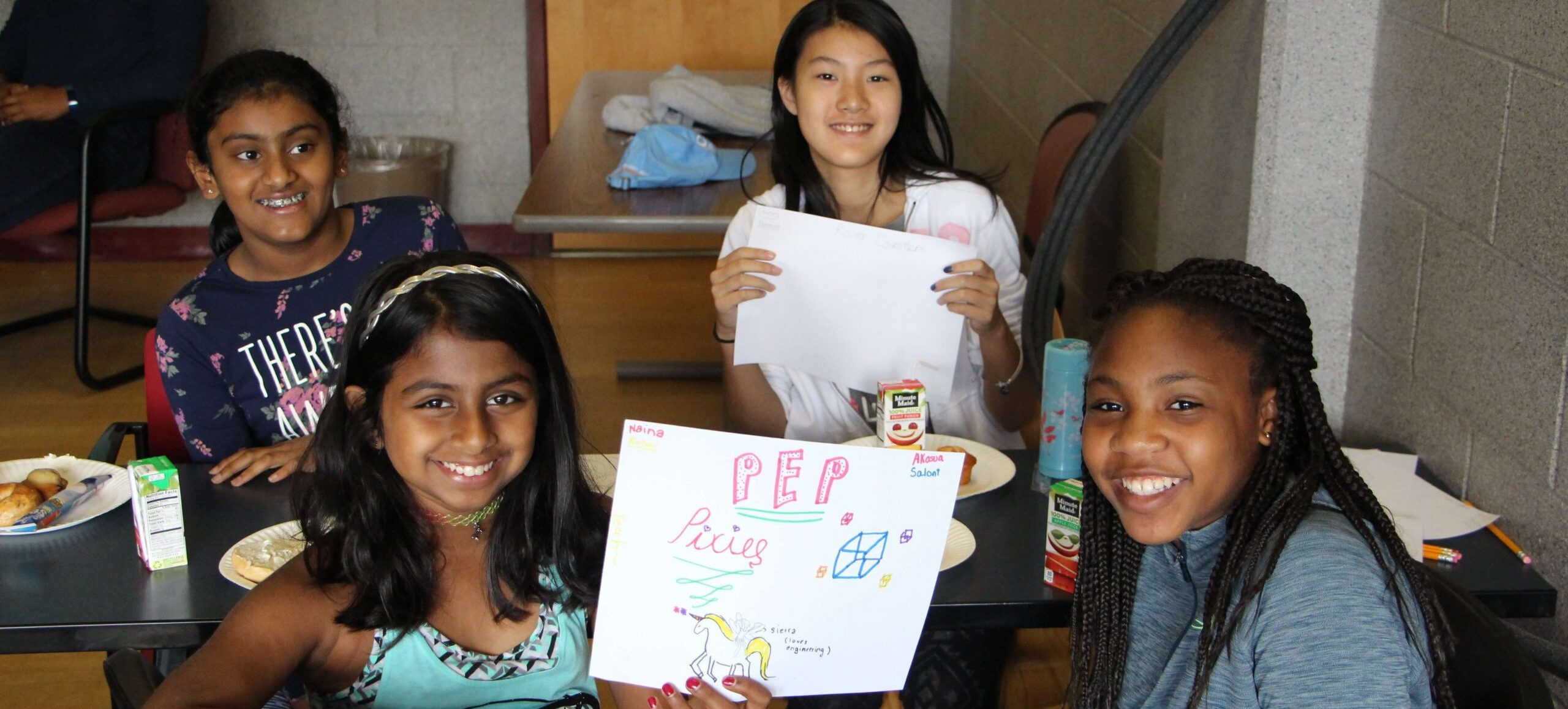 The application for Spring 2023 has closed.
Applications for Fall 2023 will open this summer!
Pre-Engineering (PEP) is a weekly Saturday enrichment program for current 6th, 7th, and 8th grade students with hands-on STEM exploratory activities!
Please email engr-pep@uconn.edu with any questions.
Program Dates for Spring 2023: 
Day 1: Saturday January 28th, 2023

Day 2: Saturday February 4th, 2023

Day 3: Saturday February 11th, 2023

Day 4: Saturday February 18th, 2023

Day 5: Saturday February 25th, 2023
Program Times 10 am - 1 pm (plus transportation time)
2 hours of STEM engagement

1 hour of mentoring and community building
Lunch will be provided!
The programs are run by current undergraduate STEM students. This year, each session will be hosted by one of our Institute's organizations or programs. This year our hosts will be:
Engineering Ambassadors
Society of Asian Scientists and Engineers
Society of Hispanic Professional Engineers & National Society of Black Engineers
Society of Women Engineers
SPARK Program
Cost: 
$100 for one child 

$75 for two or more children (friends or relatives) 

Program fee waivers are available for families with financial need! Cost should NOT be a barrier to participation!
Bus Stops: 
If you are planning on taking the bus, please arrive 5-10 minutes prior to the scheduled time.
Pick up schedule:
| | | |
| --- | --- | --- |
| Stop Name | Address | Departure Time |
| Sedgwick Middle School | 128 sedgwick road, west hartford | 7:40 |
| Annie Fisher Montessori Magnet School | 280 plainfield street, hartford | 8:00 |
| Family Worship Center Church | 650 blue hills avenue, hartford | 8:10 |
| Capital Prep Magnet School | 1304 main street, hartford | 8:35 |
| Grace Academy | 457 mainstreet, hartford | 8:45 |
| Illing Middle School | 227 middle turnpike east, manchester | 9:10 |
| Jorgenson Theater | 2132 hillside road, storrs | 9:45 am drop off |
Drop off schedule:
| | | |
| --- | --- | --- |
| Stop Name | Address | Drop Off Time |
| Jorgenson Theater | 2132 hillside road, storrs | 1:15 |
| Illing Middle School | 227 middle turnpike east, manchester | 1:45 |
| Grace Academy | 457 mainstreet, hartford | 2:05 |
| Capital Prep Magnet School | 1304 main street, hartford | 2:15 |
| Family Worship Center Church | 650 blue hills avenue, hartford | 2:25 |
| Annie Fisher Montessori Magnet School | 280 plainfield street, hartford | 2:30 |
| Sedgwick Middle School | 128 sedgwick road, west hartford | 2:50 |
Car Pick up and Drop Off Map: