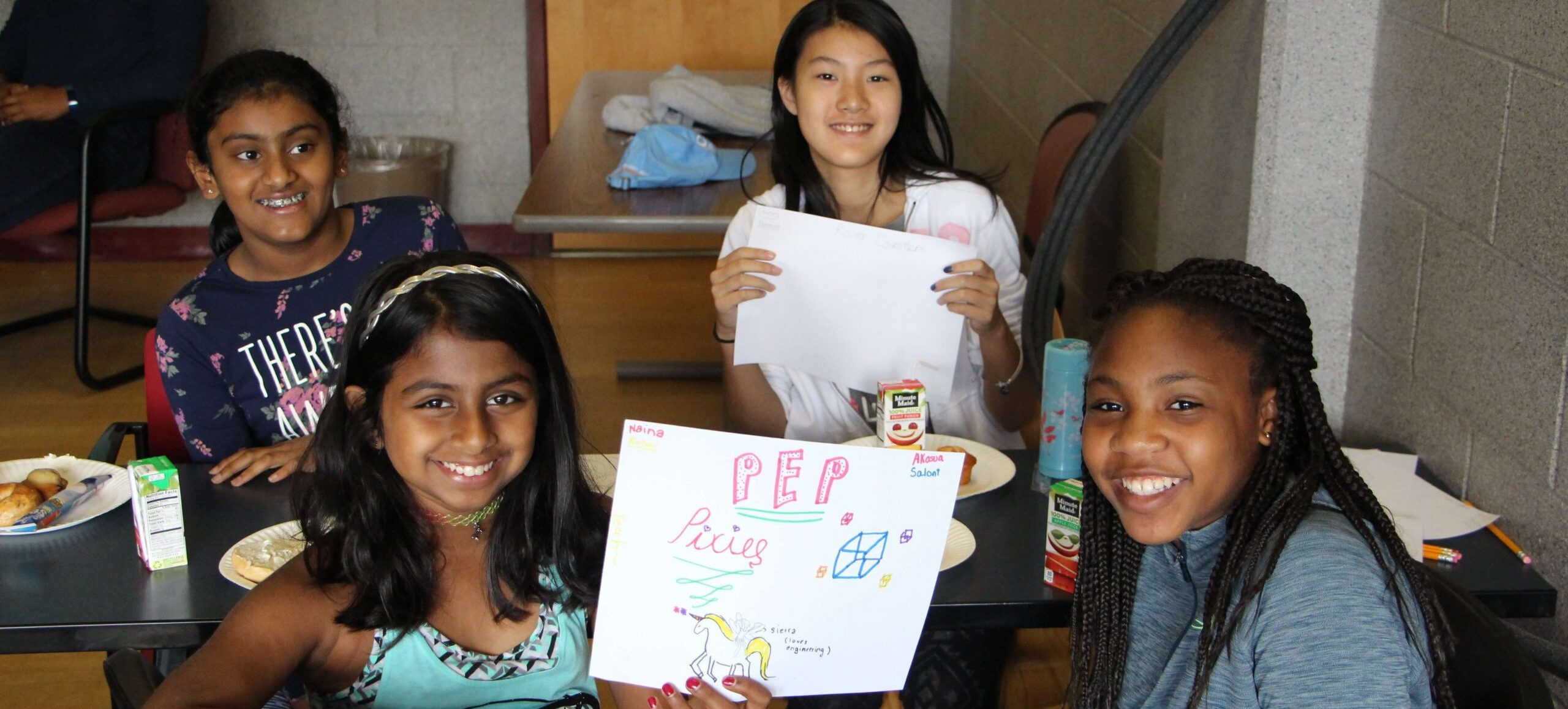 Pre-Engineering (PEP) is an enrichment program for 6th, 7th, and 8th grade students that includes hands-on math and science exploratory activities aimed at increasing interest in careers involving science, technology, engineering, and mathematics (STEM).
We will offer 5 Saturday Sessions sessions (10 AM - 1 PM) with lunch provided in the Spring 2022 Semester:
- January 28 - February 25 (Snow Date TBD)
|
Price: $100 per child, $25/off for friends or family with multiple registrations.
-Includes all supplies and lunch
-Partial or full financial aid is available!
-Payment will be due on 1/28/2023
|
If enough individuals seek transportation (i.e. a bus or van) we can provide that from a few central locations across the state.
|
These sessions are run by current undergraduate STEM students. This year, each session will be hosted by one of our Institute's organizations or programs. This year our hosts will be:
Engineering Ambassadors
Society of Women Engineers
Society of Asian Scientists and Engineers
Society of Hispanic Professional Engineers & National Society of Black Engineers
SPARK Program