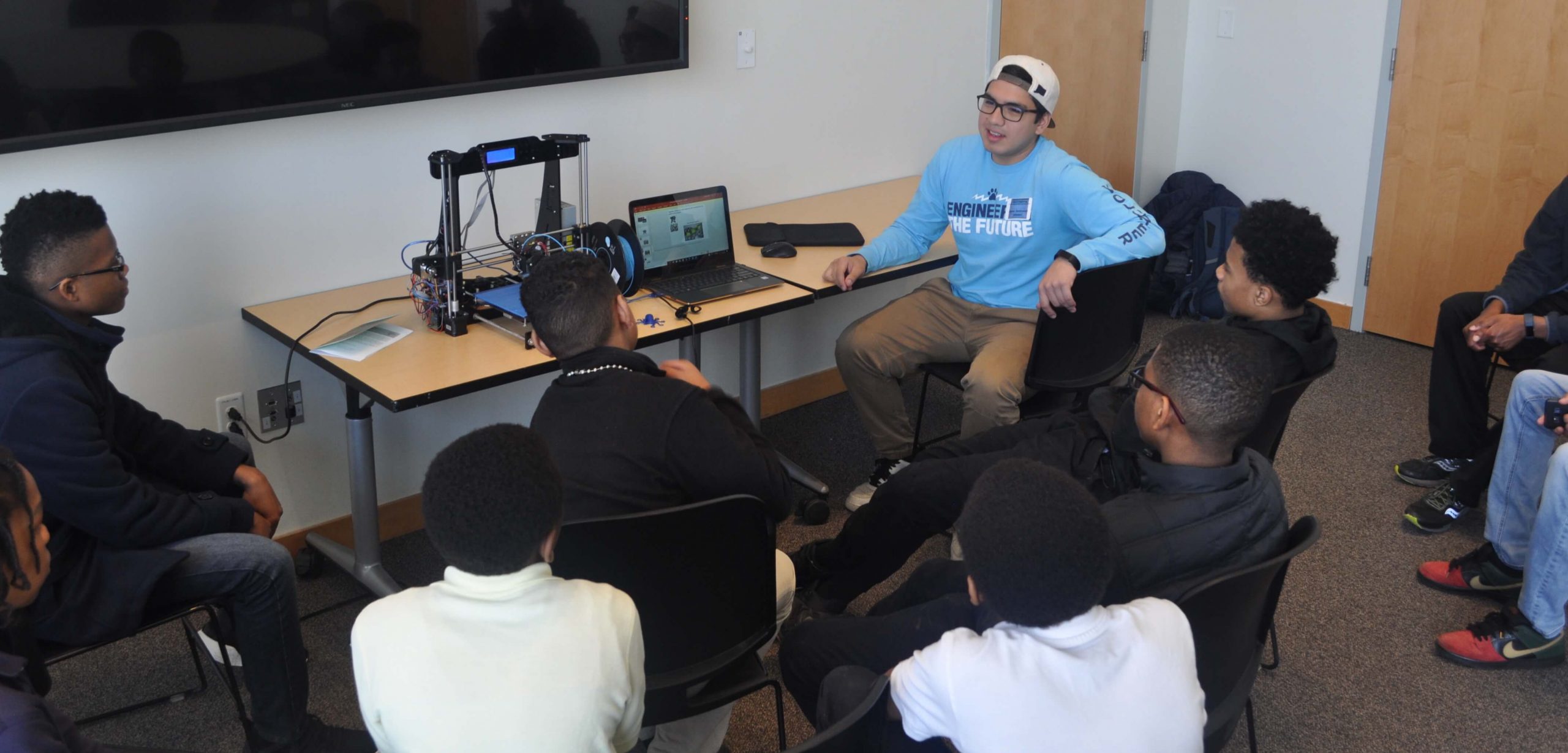 Welcome to Engineering Your Future!
Engineering Your Future (EYF) is a one-day conference designed for 8th-grade boys from underrepresented backgrounds. Our purpose in hosting this conference is to introduce them to role models that look like them in the fields of science, technology, engineering, and mathematics (STEM). Our goal is to host students from populations that are underrepresented in engineering in hopes of igniting a flame to inspire these students to consider STEM fields and their overall potential.
EYF is designed with hands-on, inquiry-based activities—with the purpose to educate and excite—encourage participants to pursue educational and career opportunities in STEM subjects. EYF was initiated in 2011 with the help of the men of both our Society of Hispanic Professional Engineers (SHPE) and National Society of Black Engineers (NSBE) chapters. An average of 10 school districts and 120 male students participate yearly.
Apply Now
Vergnano Institute for Inclusion (formerly the Engineering Diversity Outreach Center) is currently inviting schools to participate in our annual one-day conference. The Engineering Your Future conference date has been changed to Thursday, April 1st, 2021 due to the Good Friday Holiday. We hope you and your students will join us for this amazing opportunity and please note there is no cost to participate in the program.
If you will be participating in the conference, we need a signed photo release form for each participant.
Special Note
Due to the impact of COVID-19, this conference is being offered virtually.