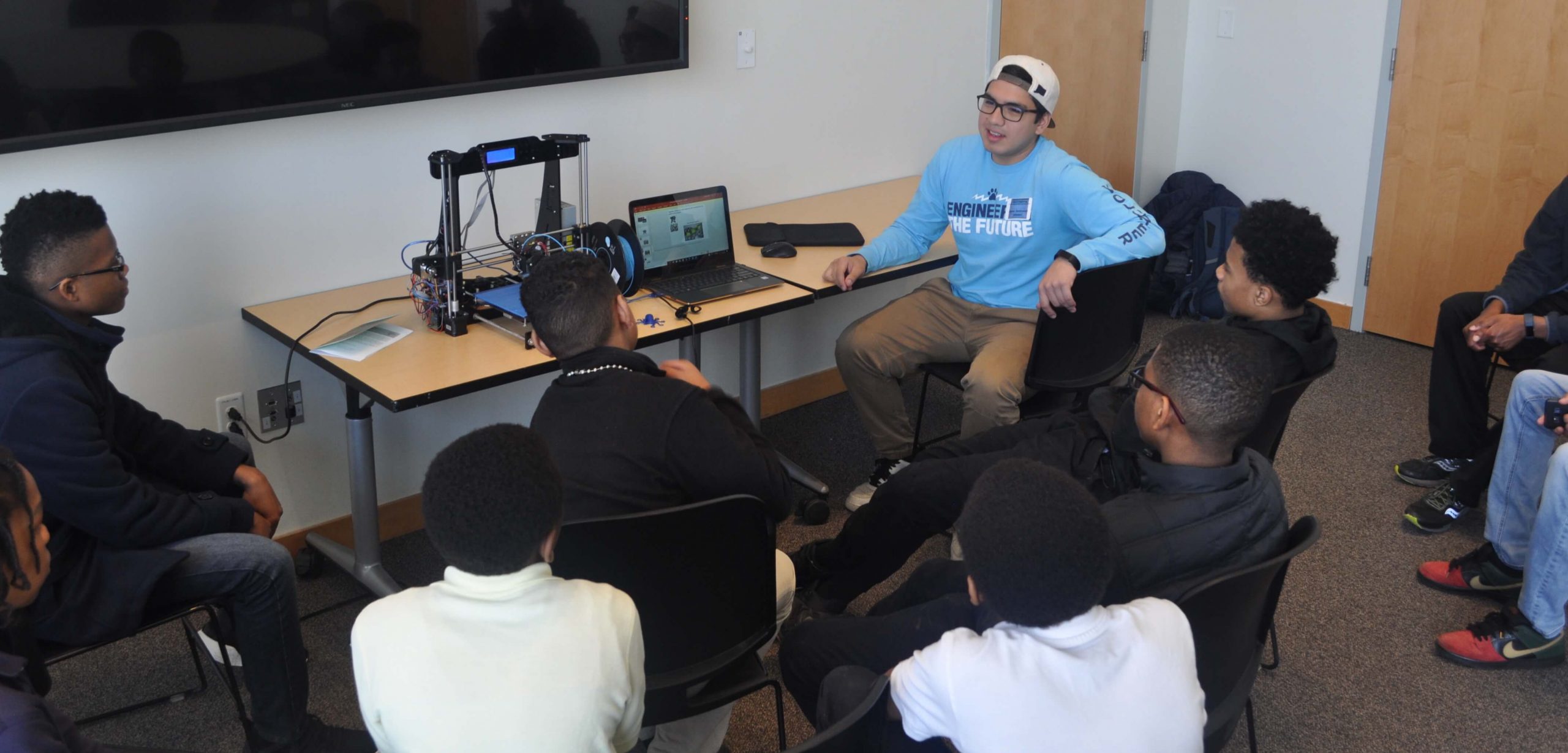 MARK YOUR CALENDARS FOR OUR FALL 2023 CONFERENCE!
Tuesday, October 24th, 2023  8:30AM – 1:00PM 
at UConn's Student Union
Welcome to Engineering Your Future!
Engineering Your Future (EYF) is a one-day conference designed for 8th-grade boys from underrepresented backgrounds. Our purpose in hosting this conference is to introduce them to role models that look like them in the fields of science, technology, engineering, and mathematics (STEM). Our goal is to host students from populations that are underrepresented in engineering in hopes of igniting a flame to inspire these students to consider STEM fields and their overall potential.
EYF is designed with hands-on, inquiry-based activities—with the purpose to educate and excite—encourage participants to pursue educational and career opportunities in STEM subjects. EYF was initiated in 2011 with the help of the men of both our Society of Hispanic Professional Engineers (SHPE) and National Society of Black Engineers (NSBE) chapters. An average of 10 school districts and 120 male students participate yearly.
Applications will be opening soon!
Applications need to be filled out by a teacher or school official on behalf of participants from the school.
For any questions, please email engr-eyf@uconn.edu