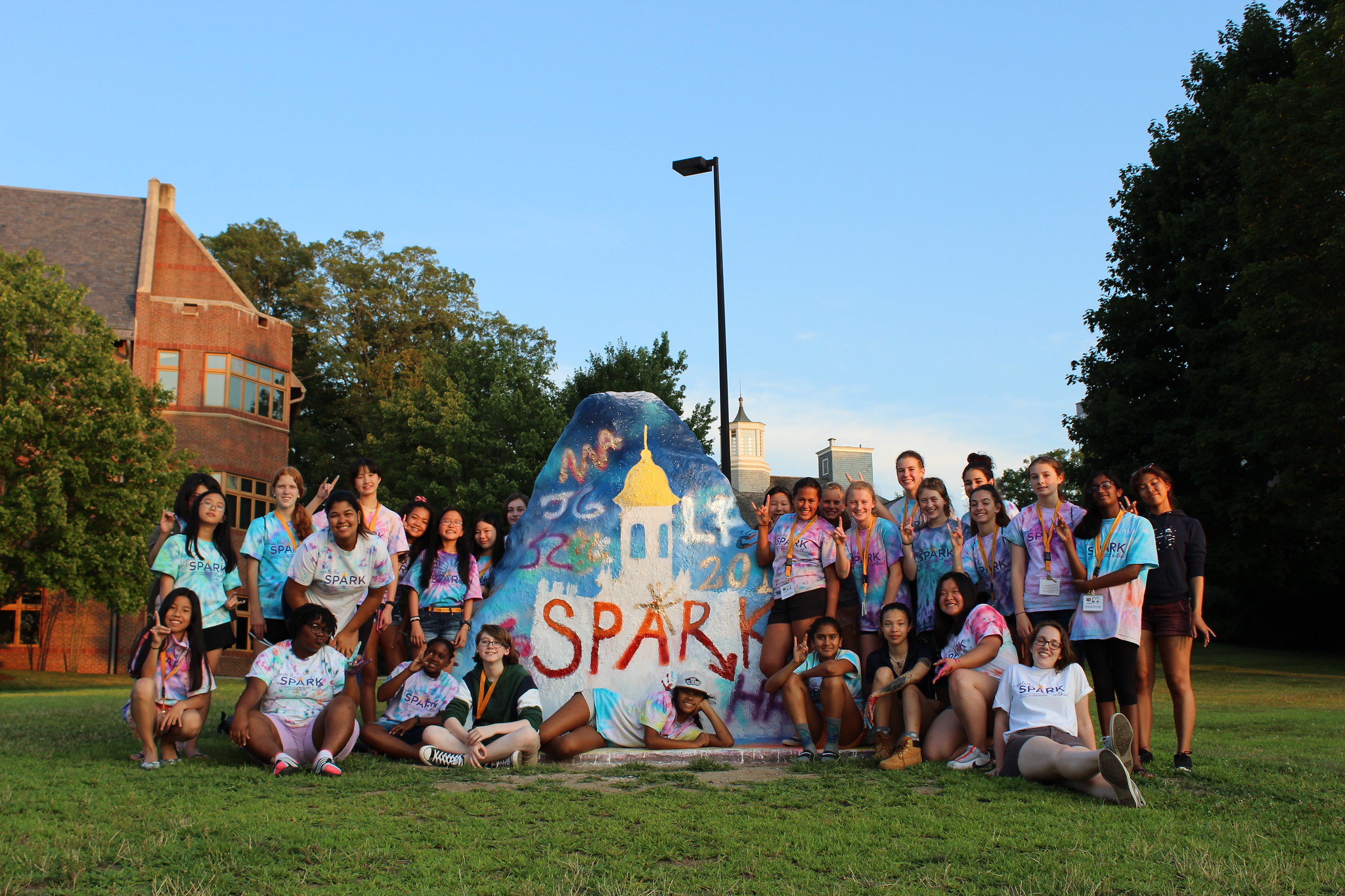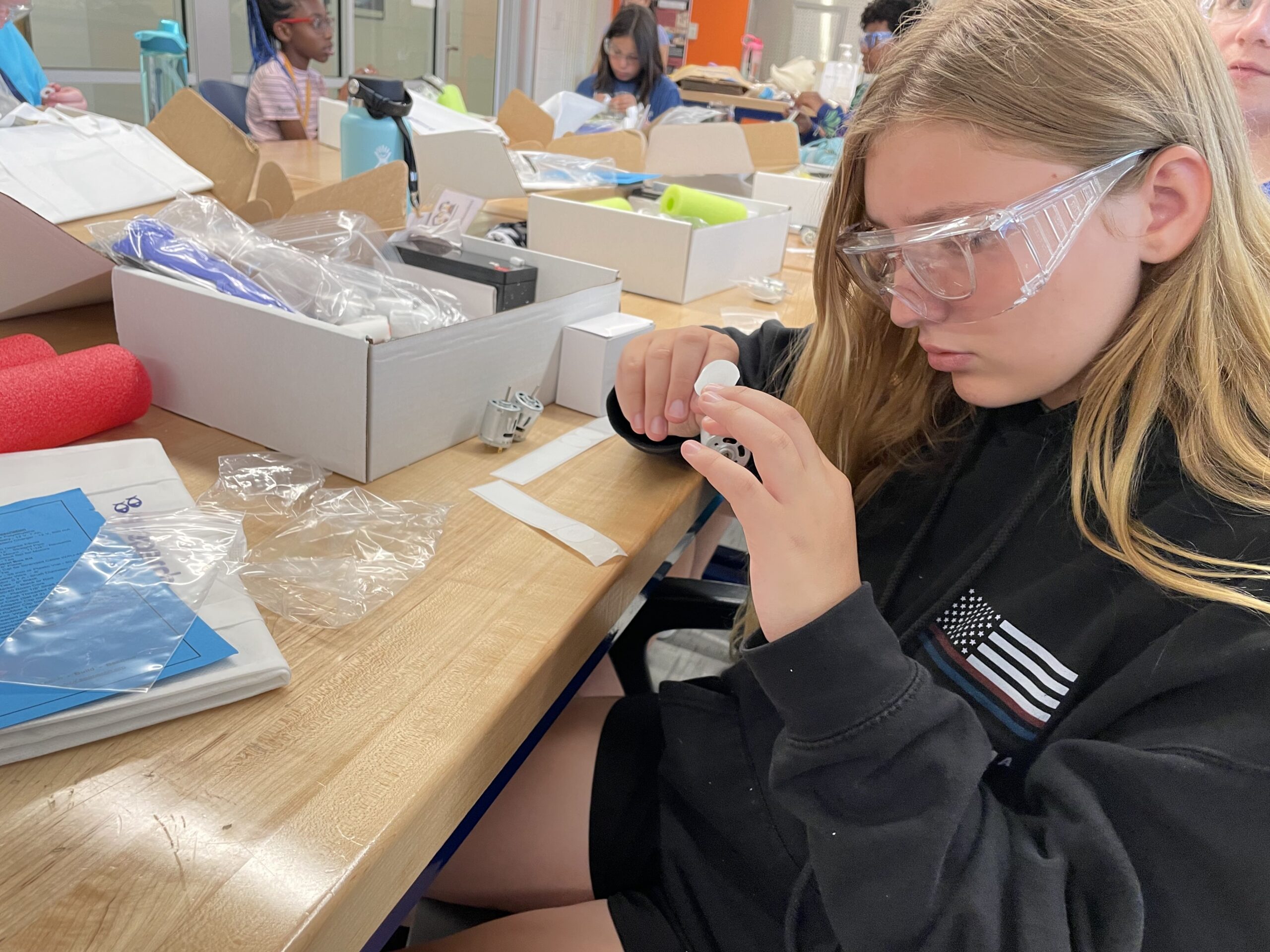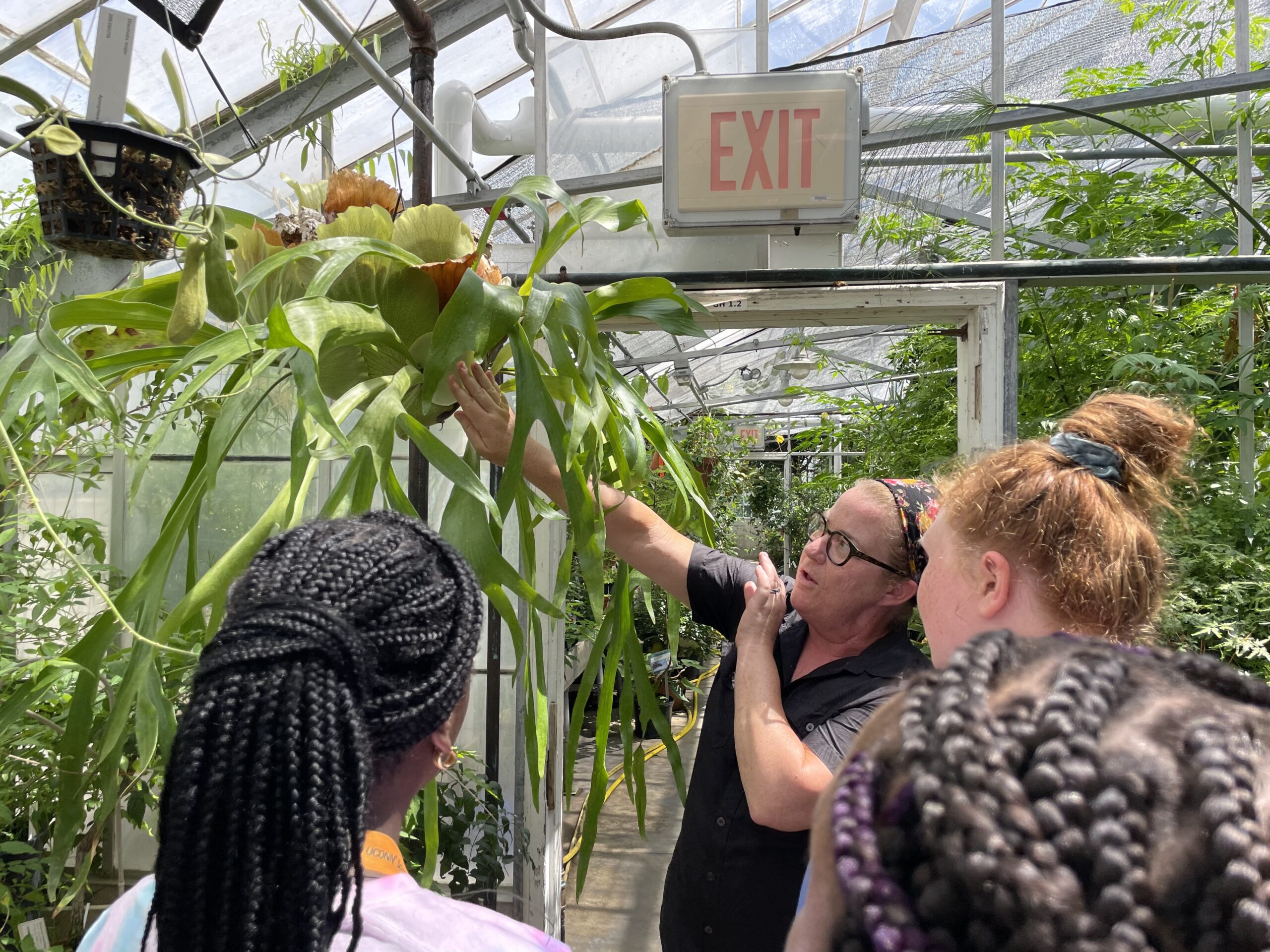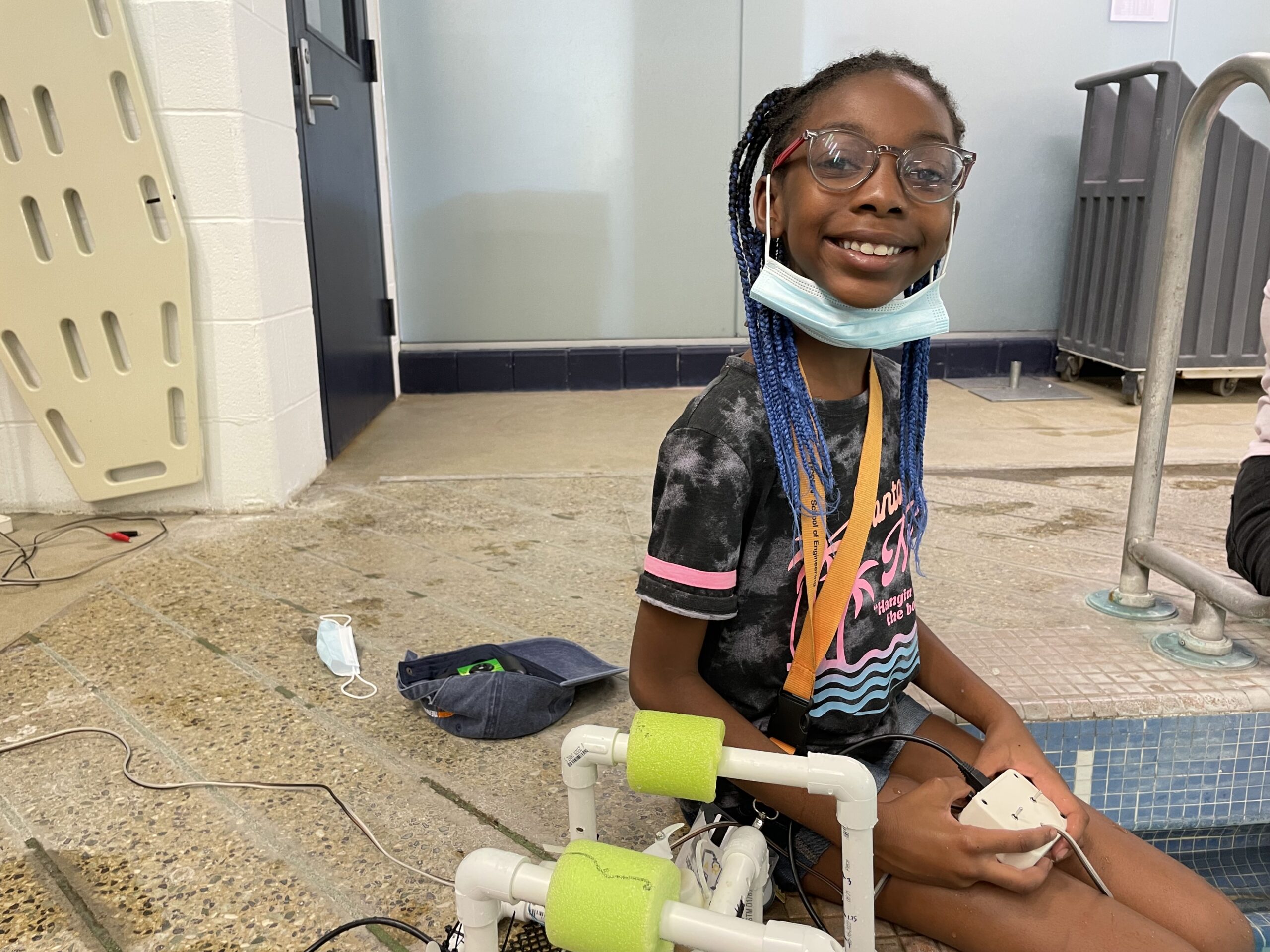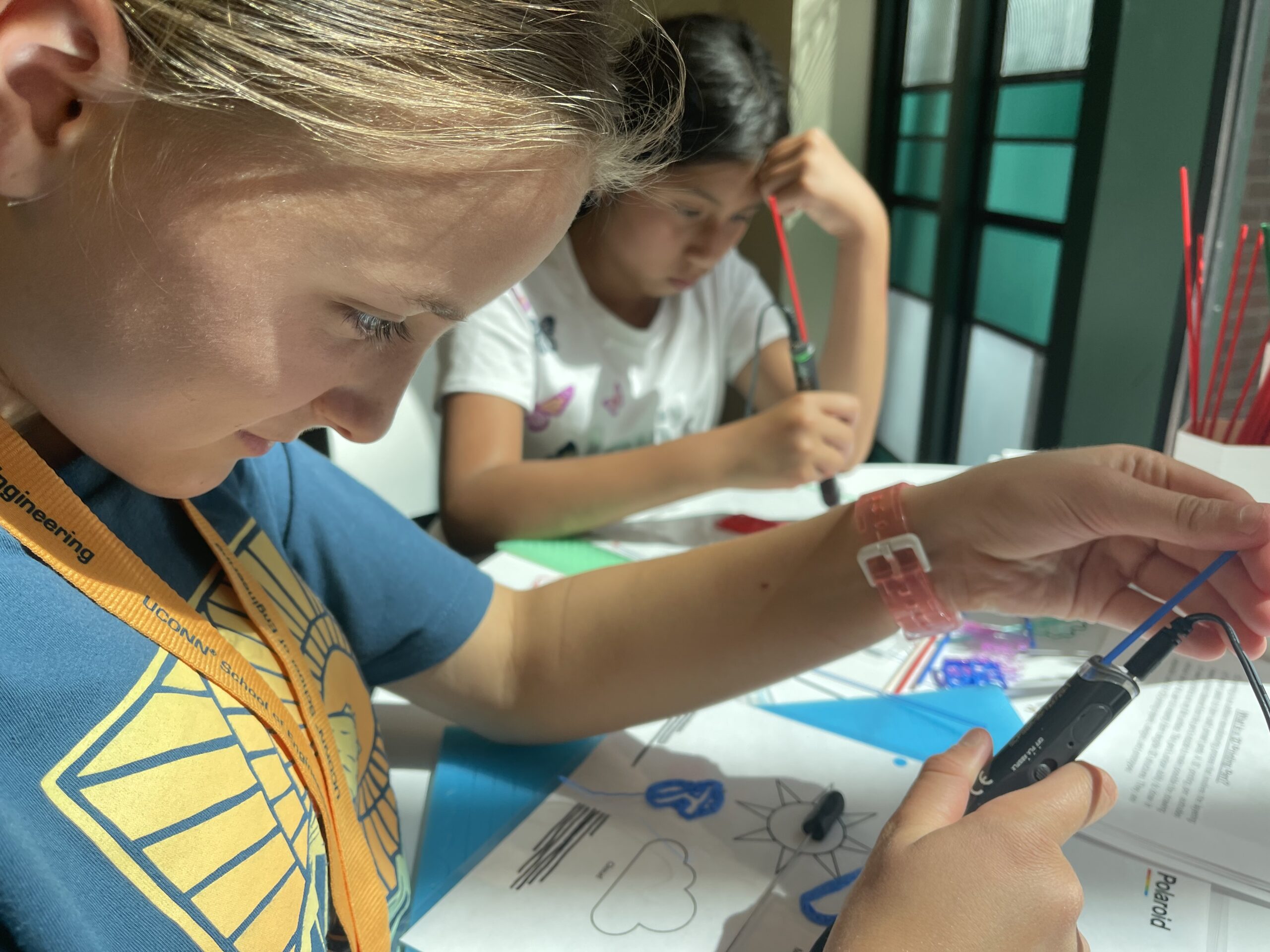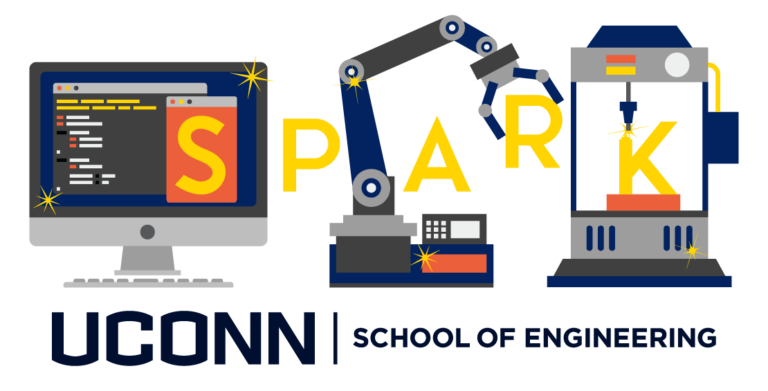 Hello! Our application was down from Thursday, June 15th at noon until Friday, June 16th at noon. If you applied during this timeframe, please reapply. Because of this glitch, we are also extending the deadline until June 19th at midnight. We apologize for any inconvenience! Thank you for your understanding, and please reach out to engr-spark@uconn.edu with any questions or concerns.

If you are a current 6th through 9th grade female student, the University of Connecticut invites you to challenge yourself by incorporating your math and science skills into hands-on projects and experiments, exciting engineering concepts, and fun activities.
SPARK is UConn's latest initiative to shrink the STEM gender gap. Participants will be taught and mentored by outstanding female undergraduate engineering students.

Eligibility: Must be a current 6th - 9th grade female student during the 2022 - 2023 school year.  Applicants who are not in the grade range but are interested in the program are encouraged to apply to be placed on the waiting list
The program cost is $995 per week/session (full and partial financial aid is available!!).
Cost should not be a barrier to attend, please apply!!

For any questions, please contact engr-spark@uconn.edu

This year's overarching SPARK theme: The Four Elements!
(This is the same text from the flyer added for accessibility)
Week 1: Ignite the Flame (July 9 - July 14)
Learn how to engineer solutions for real-world issues. Kindle the magic of problem-solving through a week of "fiery" fun.
Focus: Aerospace Engineering, Chemical Engineering, Materials Science Engineering
Week 2: Engineering Earth (July 16 - July 21)
What happens after natural disasters? Build your skills and learn how to make the world a safer and more sustainable place.
Focus: Civil Engineering, Environmental Engineering, Biomedical Engineering
Week 3: Making Waves (July 23 - July 28)
Splash into innovation and sustainability to reveal engineering solutions before problems arise.
Focus: Robotics Engineering, Mechanical Engineering, Materials Science Engineering
Week 4: Engineering the Unseen (July 30 - August 4)
Explore the invisible this week and discover the behind the scenes engineering that powers our virtual world.
Focus: Electrical Engineering, Computer Science Engineering
Students will be encouraged to have fun while learning, and to learn while having fun. No prior experience is required.