for-current-students-front-page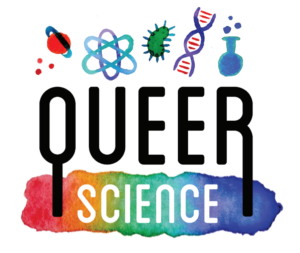 Get ready for some Queer Science!
Queer Science (QS) is a one-day conference for LGBTQIA+ high school students in CT to connect with LGBTQIA+ researchers. Our goal is to give queer and trans youth role models in various STEM fields. Inspired by events of the same name at the University of Minnesota, participants will connect with LGBTQIA+ students and faculty across STEM fields at UConn and experience hands-on science demos. 
In the wake of new anti-LGBTQIA+ legislation sweeping across the country, especially anti-trans legislation, it is critical that we support the queer and trans youth in our state. Join us this coming Pride Month for a celebration of LGBTQIA+ identity, community, and most importantly, SCIENCE!! 
The first Queer Science conference will take place on June 11th, 2022 (time of day TBA). Registration to the event is free. Continental breakfast and lunch will be provided. 
RSVP here by May 28th, 2022 to take part!
Any individual high school-aged student in the state of Connecticut who identifies as LGBTQIA+ can fill out this form to register for the Queer Science event. If you are a teacher or GSA leader who plans to bring a large group of students, please contact our event coordinator directly at: anna.marie@uconn.edu.
If you're comfortable, you can also have your parent/guardian fill out and sign our consent and release form for taking photographs and recordings of you during our event. Please click here to download the photo consent form and send this completed form to engr-queerscience@uconn.edu.