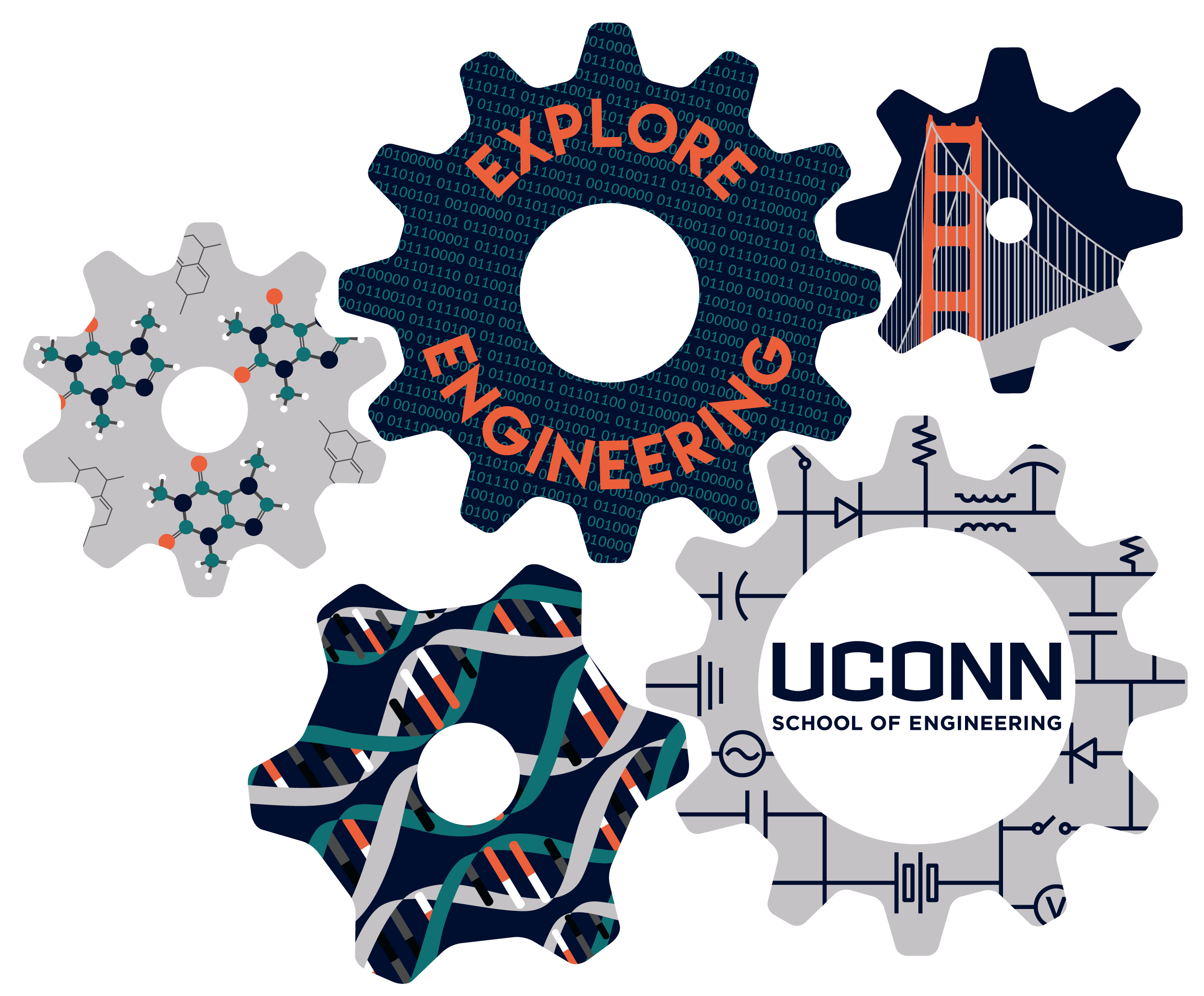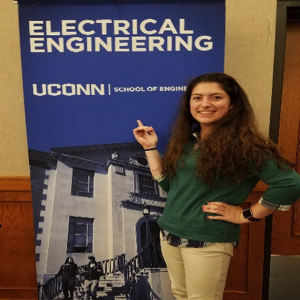 Sofia Ricciardi, Explore Engineering 2015 Participant
My name is Sofia and I'm currently a freshman in UConn's School of Engineering. I attended E2 the summer after my junior year of high school. It is a really great program especially when you're thinking of going to college for engineering. I found it very helpful in providing a relevant introduction to what engineering is. I developed many solid friendships from it too. I actually still talk to several of the kids I did the program with which I think is awesome. Going to E2 definitely made an impact on my career choice and, though I did not realize it at the time, my decision on where I would go to further my education.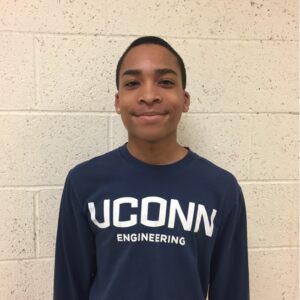 Tyriq Green, Explore Engineering 2015 Participant
The E2 program was a great experience for me and I am happy that I was a part of the program. I went into the program not knowing what to expect, but as someone who was going to be a senior in high school, I thought it would be a great opportunity to learn about what engineering was and the different things engineers did. At the start of the program I had no idea what I was planning on majoring in, but by the end of the week I was very sure that when I would apply to UConn I would pick mechanical engineering as my desired major. Even within that one week, I met so many people and had so much fun with the different activities and just hanging out with new people. These experiences really got the ball rolling the direction of me becoming an engineer. And I'm happy to say that I'm continuing this journey as freshman at UConn working my way to earning a degree in mechanical engineering.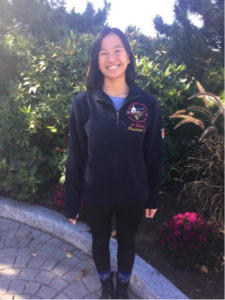 Alena Bianchi, Explore Engineering 2015 Participant
I'm Alena, and I'm a first year Civil Engineering student here at UConn. I attended Explore Engineering after my sophomore year of high school when I was still in the process of deciding what I wanted to study in college. I was contemplating engineering, and decided that this program would be a good way to help me decide. I was right. Over the course of my time at UConn Storrs that week, I learned a lot, both about engineering and about what I wanted to do with my life. Explore Engineering helped me realize my interest in civil engineering, as well as introduce me to a beautiful campus that I fall in love with each passing day I spend here. Overall, applying for and attending Explore Engineering was one of the best decisions I made in high school, and I will forever be thankful for being given that opportunity to attend and learn from members of the UConn School of Engineering staff and students.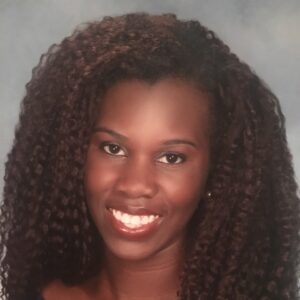 Mikaela Horn, Explore Engineering 2016 Participant
My name is Mikaela Horn and I am currently a high school senior, graduation in June. I had the pleasure of attending the weeklong Summer Explore Engineering Program at UConn last summer (2016). I always had an interest in math and science and finally learned what to do with that interest. At UConn, I was exposed to various disciplines within the field and had the opportunity to work in a small group on an actual project that we demonstrated at the conclusion of the program. I learned so much and by the end, I knew that my college major world be biomedical engineering. I met a lot of people and I still remain in contact with some of them through social media. I also enjoyed staying in the dorm with a roommate and experiencing life on a real campus for a week. This is a program I highly recommend for anyone with an interest in math and science or who is considering a major in engineering. And for the record, the UConn Dairy Bar makes homemade ice cream and is totally addictive!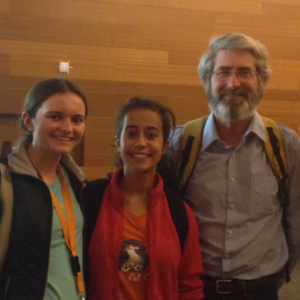 Marisa Ventura, Explore Engineering 2015 Participant, Saint Rose High School, Class of 2016
This was a one of a kind experience that opened up my mind to the world of engineering. My love of engineering has grown from one or two fields of engineering to all of them. It was so interesting to see how each field can be leveraged to complete different aspects of the same project! Turning problems into solutions, working as a team, and having fun while also addressing serious issues is what inspires me to pursue engineering.
In addition, I was fascinated by all of the hands on activities and lectures throughout the five days of this program! I was amazed at how much I was able to learn about the different fields of engineering in such a short period of time. It was wonderful to be able to work with high school students from all around the world, as well as the impressive students and faculty of UConn.
I sent Ms. Johanny Baez, a UConn Admissions Officer, my accolades for your program. I met Ms. Baez at a college fair this past spring. I also asked her if I could have the opportunity to participate in an engineering class and/or have a one-on-one meeting with a professor, as I will be applying to UConn this fall. Thank you again for this incredible opportunity!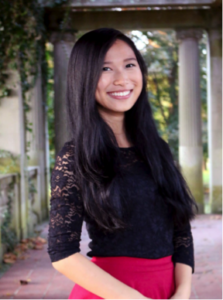 Shun Yi Li, Explore Engineering 2015 Participant, University of Connecticut, Honors Program, Class of 2020
I am a freshman in the UConn's School of Engineering pursuing Biomedical Engineering. The Explore Engineering program was the first chance for me to experience engineering as a whole. Coming from a small-town high school, I only had the chance to take one class related to engineering, but never really knew what "Engineering" really entails. Is it just "building things"? Is it simply what mechanics do? What are the different types of engineering? Through Explore Engineering, I was introduced and exposed to the twelve programs in the field. This program gave the chance to consider engineering as a potential major in college and the dream of pursuing my future career as a Biomedical Engineer. Within a week, I made connections with the student mentors as well as the students themselves. I found role models in engineering as well as friends who share the same interest as me, all of whom I still am closely connected to today. The residential aspect of E2 gave me a glimpse at the college and dorm life and what the University of Connecticut has to offer. When asked when I first started considering being an Engineer, I'd always think back to the summer of E2. If I did not attend the program in the summer of 2015, I would not have known about engineering as extensively as I did in high school, nor have considered potentials in engineering. Experience and exposure are two of the most valuable things to me as a high school student when I was considering my future plans and interests, and Explore Engineering offered me both and much more.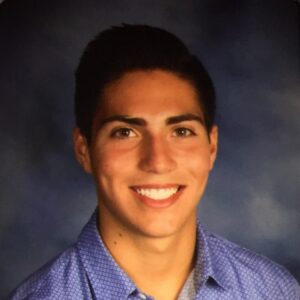 Zach Newman, Explore Engineering 2016 Participant
I'm currently a high school senior in Massachusetts. I had the opportunity to attend the Explore Engineering program at UConn during the summer of 2016. The week was an amazing experience, as well as very informative. Not only did I make new friends with students from various states across the Northeast, I also learned about the many fields of engineering.
As you can pick a specific discipline of engineering to focus on during the week, I choose to follow the biomedical track. Each day, my fellow biomedical engineers and I would go to a YESS activity that focused on certain aspects of biomedical engineering. Some days we worked with circuits, while on others we worked with different equipment associated with biomedical engineering. Alongside the various YESS activities, I also went to many seminars and activities that touched upon other fields of engineering such as mechanical, chemical, and computer. These seminars and activities were very interesting and fun. One day we created catapults to understand the relationship of physics with engineering. On the last day, we had a huge competition involving everything that we learned throughout the week. Learning about the many disciplines of engineering through these seminars and activities helped me decide what I would like to study in college.
The E2 program was not only engaging from an academic standpoint, but was also fun outside of the classroom. When we did not have classes to attend, the group leaders would let us have free time where we could play games or even take a trip down to UConn's famous dairy bar for ice cream. In addition, every night after dinner there would be a game of pick-up basketball.
In the end, the UConn Explore Engineering program was a rewarding experience that I would highly recommend for other students who are interested in studying engineering.